Have you ever wondered what I mean talking about fair sportswear? Do you want to have some real examples of what I define as sustainable and fair sportswear?
Here you go. Riding the bike means being out in the nature. If you want to save that nature, you can do that -at least a little bit- by choosing the right bikewear. In this blogpost I´ll show you some options that make your next bib or cycling jersey purchase a little bit greener. 

Believe it or not: Ultimately more and more brands appear on the sports textile market, that think about the social and green footprint of their products. Mostly are start-ups that have realized that there is an ever increasing demand for sustainable sportswear. Nevertheless you might until now not have heard about their ideas. Therefore I want to promote them with this article and show that also sportswear is becoming sustainable.

There are already several bikeway products out there. So regardless what your biking style or requirements are, for each biker category I´ll show there is a chance to wear green and fair.
More about fair and sustainable sportswear to be found on my blog...

Zimtstern
Here´s something for the dirtlovers in the bike family:
The start-up brand Zimtstern. I stumpled upon this already some years ago and since then I find their idea very progressive and going exactly in the direction of what I define as fair sportswear.

Why I say this? Because the Zimtstern garments are produced under the ecologically strict standards of the Bluesign certificate. In fact Zimtstern is a Bluesign partner. This means for example that no harmful chemicals are used and the production process is designed also to reduce ressources needed for it. Of course, the materials sourced to produce the Zimtstern jerseys, shorts, pants and other products fulfill high ecological standards. In fact, the Bluesign label is currently has currently the strongest ecological standards.

The brand was founded by some friends in Switzerland, exactly in the banking city Zurich. From their love to the nature sports skiing and Mountainbiking and therefore from their love for nature they created Zimtstern. Narrated like this it sounds like a logic step and for me it is. Plus they put themselves high standards in terms of design and quality. Which is another logic step considering they come from Switzerland. Just to integrate some preconceptions.

But checking out their current product range you really find ski- and biking – wear in styles that are progressive and cool as the whole idea behind Zimtstern. Therefore I like that brand a lot. I will try to test their bikewear to be able to describe more about them. Their bikewear is, however, as I said before focussing on downhill, freeride and Mountainbiking.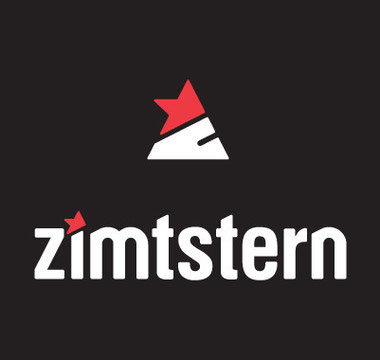 Biehler Sportswear
While Zimtstern comes from the Swiss mountains and hence their sportswear focusses on mountain biking, freestyle, Biehler Sportswear is for the more road and race oriented biker. Biehler sportswear produces ist fabrics in their eastern German production facitlites and for them sustainability seems to be not only a marketing claim. No, their garments are all fulfilling the Ökotex-standard and some even the Bluesign-standards as the Zimtstern garments.

But the real reason for me to include Biehler sportswear into my selection of ecofair and socially responsible bikewear is their new "Greenline". Used plastic bottles are the raw material for these bike jerseys. No joke, they actually recycle old plastic bottles and use them to produce bike shirts. These jerseys have the same cut as normal bike jerseys and are even functional, that means sweat is transported to the outside. Just as we know it from functional sportswear. With the big difference that for the Biehler Greenline shirts resources are saved. Additionally, since production is in Germany, more resources are saved due to less transport.

Finally, there is a sports brand producing recycled bikewear. I was long waiting for that. And more, the Biehler designs are absolutely slim and can be used in races. There are even some professional cycling teams wearing Biehler sportswear.
The Greenline concept is revolutionary in my eyes. Therefore I´d love to test the Greenline jersey in the near future. I will keep you updated…

G-Star Raw For The Ocenas
This Biehler Greenline concept is almost as revolutionary as the G-Star Raw jeans developed with the famous singer Pharrell Williams. This brand teamed up for the venture G-Star Raw For The Oceans (RFTO). This collection does not only use old plastic bottles as basic resource. They go a step further.
Bionic Yarn is a company of Pharrell Williams that together with the Vortex Project collects plastic waste swimming in the world´s oceans and then uses this for the production of its yarns. The plastic waste issue in our oceans has been widely described in my blog.

So for the G-Star Raw Jeans the raw material comes out of the oceans in form of old plastic. This is cleaned and finally used like new polyester and out comes this wonderful jeans.

Concerning a sustainable jeans concept, I wrote this blogpost about a leasing jeans by MUD Jeans...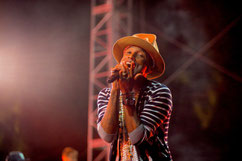 Click the video to see Pharrell Williams explaining the concept of the new G-Star Raw For The Oceans Jeans

Pharrell Williams performing at the 2014 Coachella Valley Music and Arts Festival; CC rights, attributes to Shawn Ahmed


Even though these two jeans brands are not about pure sportswear, I present these concepts, because they surely motivate to apply them for creating sustainable sportswear.
Kossmann Laufdesign
Bikewear not only consists of a bib and a jersey, but usually you want to wear an additional layer below the jersey.
For this purpose I found a sustainable option as well: The small but highballs sportswear brand Kossmann. In previous blogposts I tested already running garment from them. I am very convinced of their superb quality and zeitlos style.

For biking I definetely recommend their Kossmann Sportshirt. Yes, the name of this garment is simply sportshirt. But the simplicity of this name hides actually the character of this well sportshirt. that´s what it is in the end.
Iam testing it during training, running and on the bike. And already unpacking it you notice the quality difference. In terms of pricing the Kossmann products cannot compete with garment produced in low wage areas, of course. But being produced actually in Germany I find their price absolutely fair. Moreover I have the impression that Kossmann sportswear is made to last longer than usual sportswear.


So as the famous German rapper Sido sings: "While the roof is burning over hundreds in Indosnesia, do you want to be proud about your 8 Euro shirt?" Or do you prefer to invest in long lasting quality garment and provide textile workers with fair wages? That decision is in your hands, also for sportswear.
The before mentioned Biehler Sportswear and Kossmann Laufdesign also design sportswear for teams. That means they design bikewear and running garments for your club or group of friends.
But if you want to design some cotton shirts for before and after sports in your team design, I have also the sustainable option for you: The guys from better-shirts.de started their business with the idea to offer an ecological alternative to the famous spreadsheet webpage.
They use organic cotton shirts and even select the print colors so that as less as possible hazardous chemicals are used. So when you think about some shirts for your team, why don´t you reduce the footprint by using these ecofair shirts.