In this post I have to tell you about my first Rad Race experience: awesome party combined with a full day of bike racing and alot of cool people and fixie bikes. My best race experience in 2015 probably...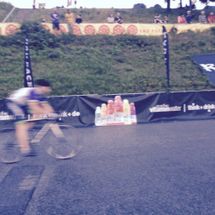 Yes, looking back 2015 was already a year with many very cool and also successful competitions and races. But than last weekend came unexpected and surprisingly. It came without big announcement and tamtam, because I didn´t even have the time for that. Only some days before I spontaniously registered for the Rad Race. And so, all out of a sudden I found myself on the startline of that crazy and cool event. But let´s go back in time a bit further...
As you are following my posts, you can see my cycling training progressing. So I started full of hope into my first real bike race for this year at the 1. RSG Renntag "Rund um den Expo-Park" in Hannover, a cat 2/3 amateur (B/C-Amateure in German) cycling race. That was probably not the best idea in terms of motivation. I had to leave the race before it even finished, because my power faded away while the pack raced like hell.
However, in terms of power it surely pushed me one level upwards nevertheless. Checking my powermeter data afterwards revealed that each time entering the finishline I pushed several seconds 500+ Watts. No wonder that without training this effort, I was not able to maintain that during the entire race. So: Definitely not the best idea to start the racing season with the most guys in the peloton from one category above you! That´s what I call learning by doing.
The Rad Race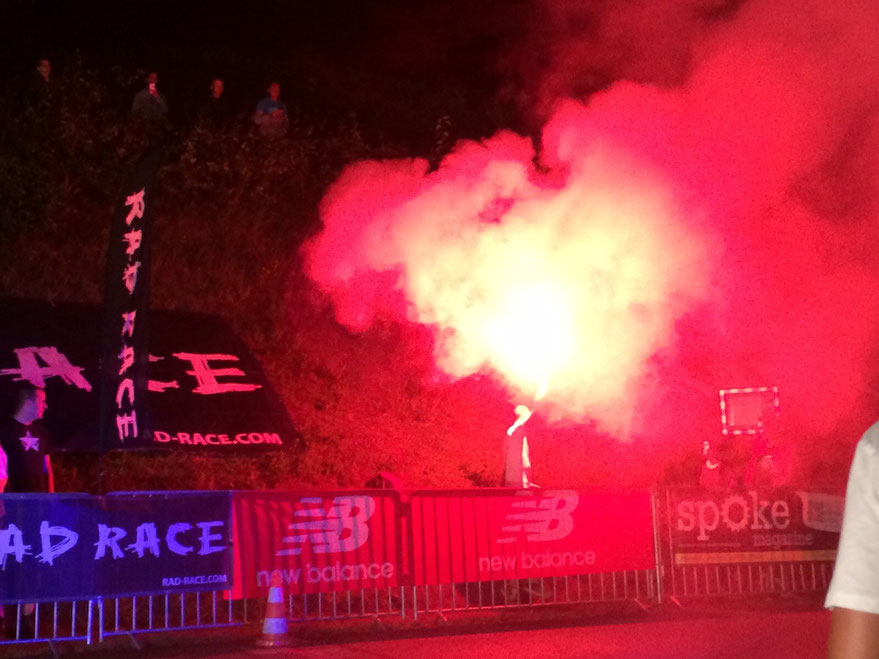 The following week I discovered that the Rad Race was stopping by near Hamburg on the Heidbergring. I moreover was happy that registration was also opened for "normal" race bikes. So no thoughts: I registered and so we went to Geesthacht lloking forward to what the race has to offer.
And guys I must confess: This is much more than just a bike race. It´s an event. No, it´s a big party and it´s even more than a party because in between enjoying with the cool people hanging around there you can race your bike. That´s all I want and all I need ;-)
The racemode was the socalled "last man standing" and there was also the last woman standing. Imagine that ;-) But that means each lap the last racer on the finish line gets kicked out. The first four riders made it into the next round until in the finals the last man/woman stands and wins the whole thing.

Everything is hippster there. Not just the people, but also the bikes, the foodtrucks, the atmosphere itself. Still several days afterwards, while Iam hanging in a hotel in Norway, I have to think back to this one day that was probably only a dream, so relaxed and peaceful this day stays in my memories. What do you need more than party and bike race in one and the same event!
All is neatly prepared, like the warm up area with plenty of hometrainers for the racers, absolutely cool music and vegan foodtrucks, but still because of the cool organizers it does not come at all commercially. Small mistakes are easily forgiven, because in the end the organizing team had it under its control. While we the racers and spectators enjoy the raceday. Even the Weathergod was on our side and except one rain session we stayed dry.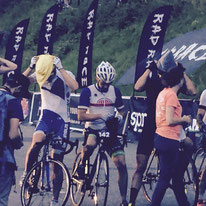 There is a discount on purchases at ThokkThokk using this code from my blog: 6K6GX8

My own result becomes secondary. But because Iam so happy with it, I still reveal to you that I did it into the finals and finaly became 8th! Not a bad thing, of 175 starters in my category and racing the first time on a motorcircuit (with my bike, of course because #burnfatnotfuel ;-).
Believe me: Now Iam totally infected by this fixie scene. I am dreaming of my own fixie and want to start at several Rad Races in the fixie category next year. But that time I hope to have my friends with me at the track to enjoy the entire event with me. Because as I said, this is an event not just for the racers, it´s for all those who are there.
Hope to see you Rad Racers soon. This "soon" will be btw again in Hamburg in the sprint race one day before the Hamburg Cyclassics at 22nd August. I count on you to push me there!
Just wait until I publish the crazy fazy video from the Rad Race at Heidbergring in Hamburg on my Youtube channel.