These few steps connect your Runtastic Orbit with the Runtastic app.
Once you connected it, your Runtastic Orbit is not just an activity-tracker but also a running watch.
You will have useful information like time, distance, pace and more on the Runtastic Orbit´s display during the whole run. Your smartphone tracks the data, but you won´t need it during the run. So leave it just in your pockets and your Runtastic Orbit stays connected to it via Bluetooth.
Here´s how: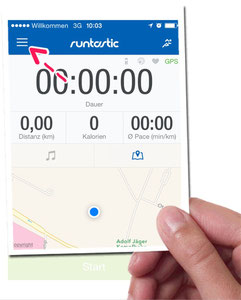 Before starting your Runtastic app, please check that Bluetooth is activated. Then, within the Runtastic app tip on the three stripes in the upper left corner of the app.
---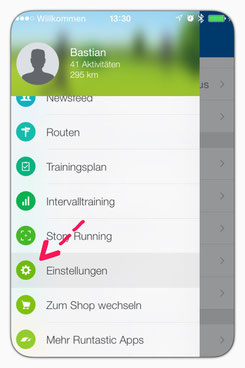 Then you go to "Settings". (By default my Runtastic is in German, which I cannot change. So, please apologize.)
---
---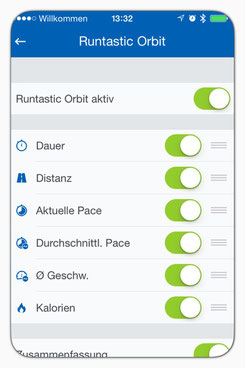 In this screen you can first activate the connection between Runtastic Orbit and the app and thereafter chose which data will be displayed during a running session with Runtastic on the Orbit
---
That´s it. Go out and run!
More help on activity-tracker: