The Sports.Punk sells Shirts and hoodies in his own shop. Naturally this apparel is made of organic cotton.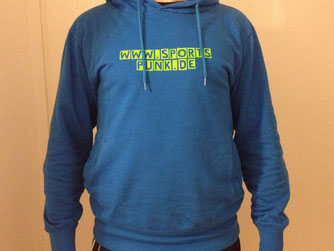 To provide my readers with nice, cool and sustainable sportswear, I am now selling T-Shirts and -brand new- hoodies with my logo. Why is it sustainable to sell stuff like this? -Because it is made of organic cotton and produced in Turkey. So production standards are related to social and environmental circumstances on a European level.

This is still no functional sportswear. But once I find a way to provide you with biologically and socially fair made function sportswear, I will do so. For the time being these are two products which at least help you to wear cool apparel before and after sports.